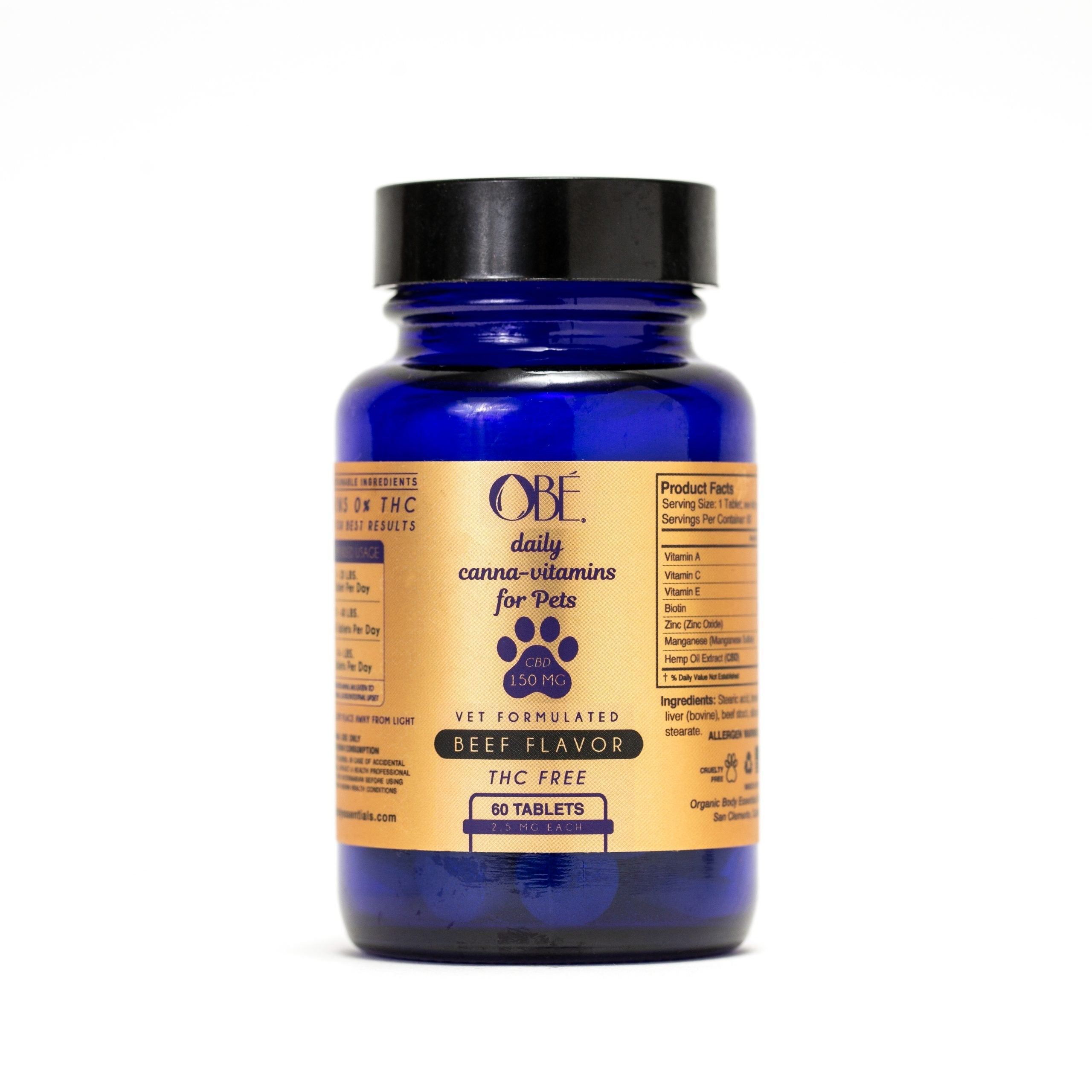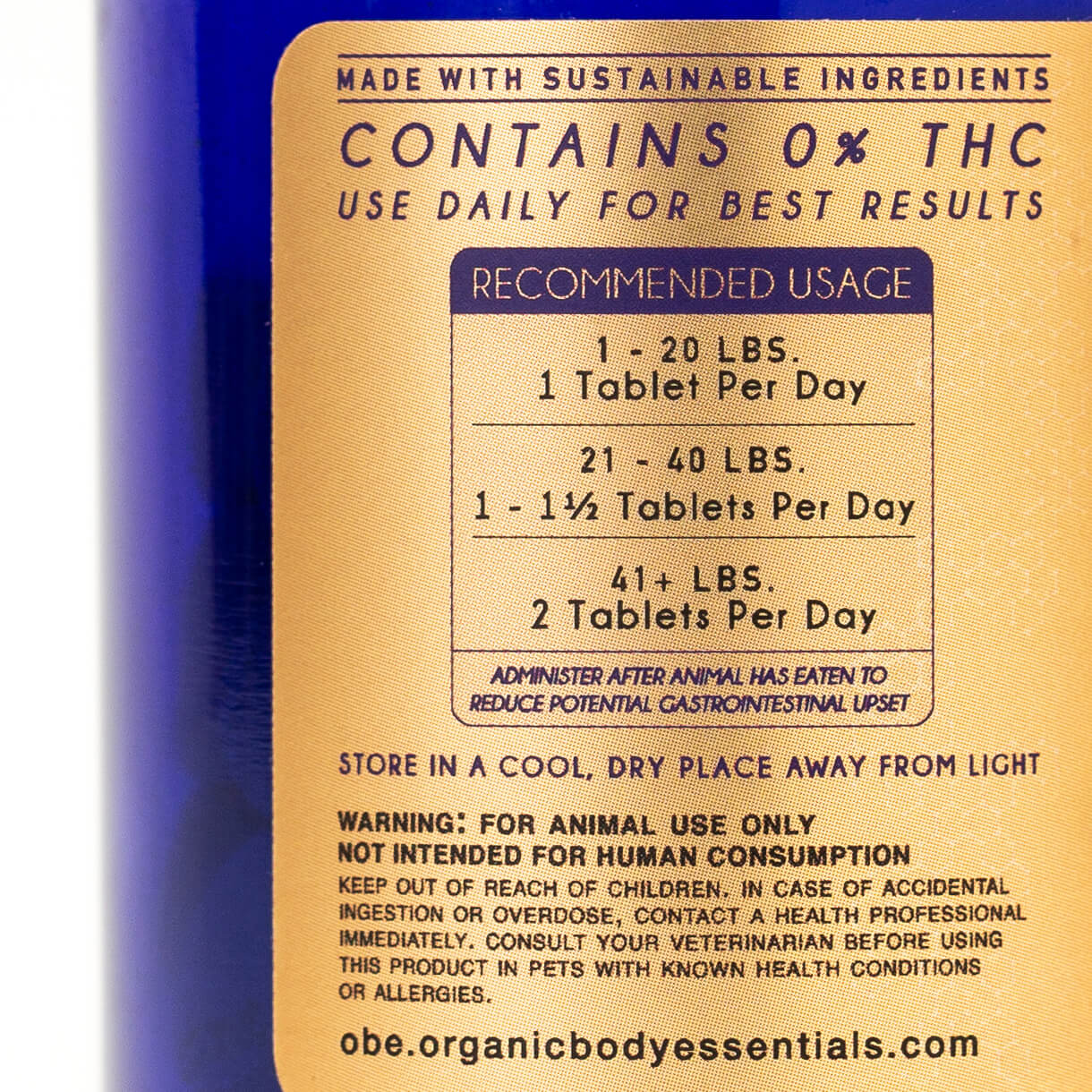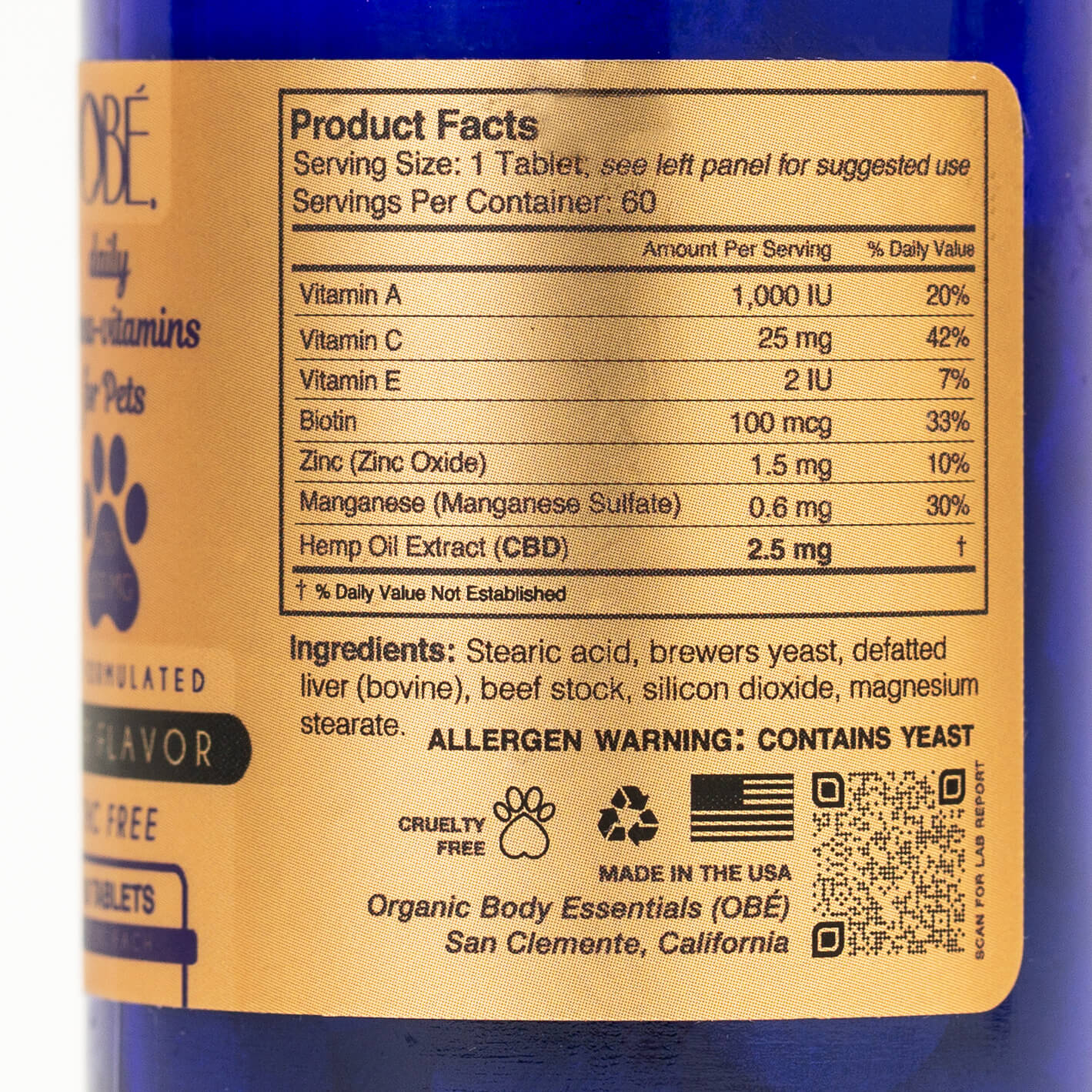 CBD Daily Vitamins for PETS
Daily vitamins are a great way to supplement and support your pet's diet. Our daily vitamin is a combination of vitamins A, C, D, Biotin, Zinc, and Magnesium. This combination is a fantastic supplement to get essential vitamins your pet needs. Vitamins A, C, D, and Biotin are known to help with sight, coat, and joints, while Zinc and Magnesium are known to aid in mineral intake.
Help your furry loved ones maintain their health and improve their diets with CBD daily vitamins.
Like any supplement, consistency is key. Use daily for best results.
Rendering loop-subscriptions